Video Remote Interpreting (VRI)
A High-Definition, broadcast-quality video experience that is user-friendly and can be accessed on-demand.
Video remote interpreting (VRI) allows you to see and talk to an interpreter on-screen. When on-site face to face interpreting is neither feasible nor practical, our VRI technology is the ideal format for real-time language access.
Connect face-to-face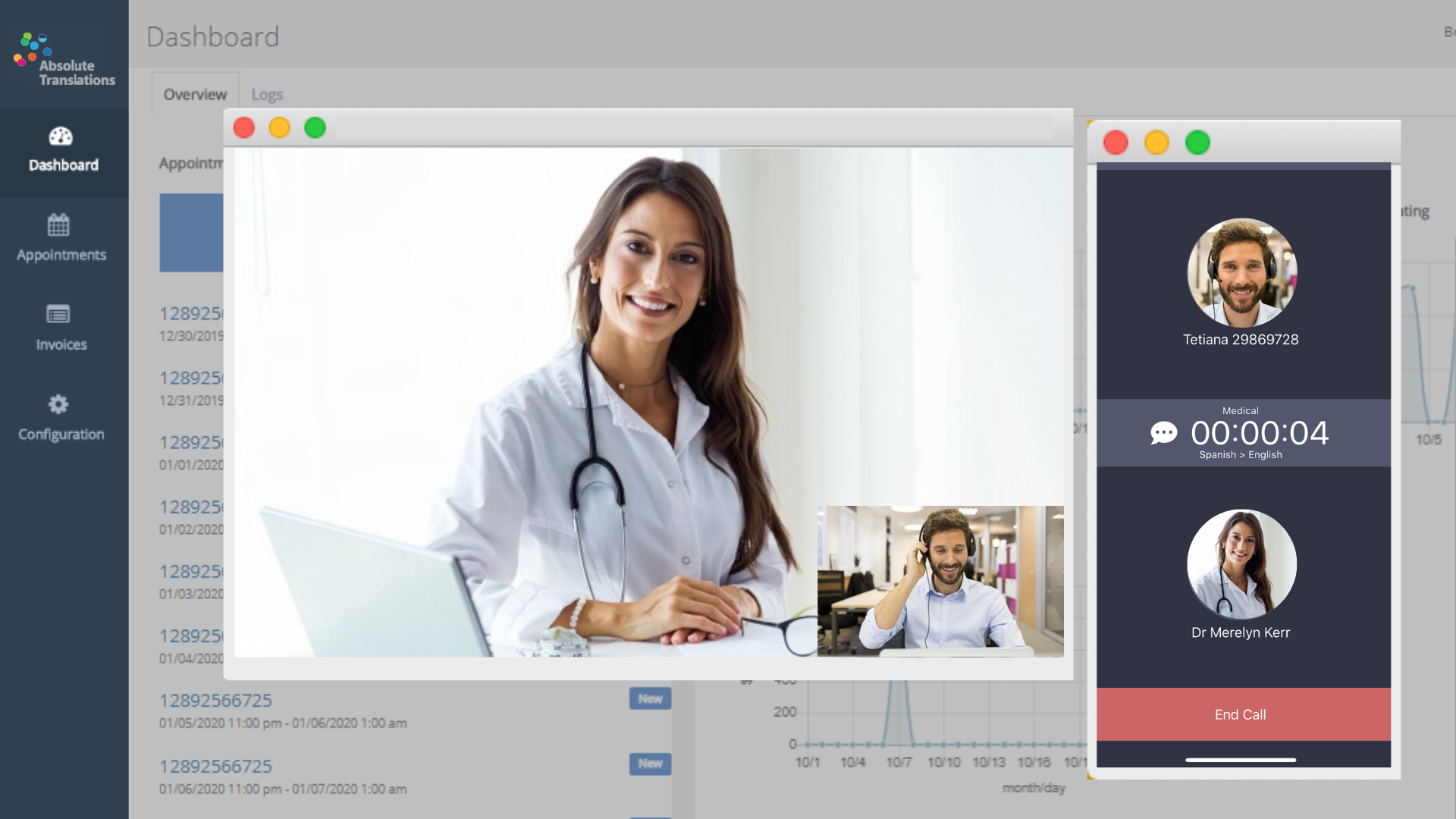 VRI allows you to connect to accredited interpreters instantly no matter where you are. It is the perfect alternative to onsite interpreting and particularly beneficial when onsite interpreting is not practical, for instance in rural or regional areas in Australia.
You will be able to connect to highly trained and qualified interpreters previously unavailable due to location, limited availability or time constraints at only a fraction of the cost.
Our state-of-the-art LINK technology platform delivers VRI services with HD broadcast quality for exceptional visual and auditory communication and interpretation between two or multiple parties. You will be able to see and hear the interpreter as if they were right next to you in the room!
With access to our LINK pool of 10,000+ qualified interpreters worldwide, you can address your language needs instantly.
VRI Platform LINK
Video interpreting helps people to interact more personally than telephone interpreting, owing to the visual context and cues.
Our platform offers a smooth video call experience while eliminating travel time, mileage fees and wait time, issues often associated with face-to-face interpreting. Getting started with LINK is easy, all you need is Internet access, a mobile device or computer and a webcam; there's no expensive equipment to rent or purchase.
Our VRI services are also very useful in performing video interpreting sessions in sign language (AUSLAN – Australian sign language) for deaf audiences where a visual signal is required.
Video interpreting is a great solution for many industries. From business to healthcare to immigration, VRI provides a unique opportunity to connect your clients and community.
Advantages of VRI
On-demand and scheduled visual interpreting support
Access to over 10,000+ interpreters worldwide
Low cost per-minute interpreting rates
No minimum booking fees or travel costs
1080px HD video and 30FPS quality
Improved communication through visual context and cues
Free trials and testing available
Quality and Guarantee
Highly skilled and trained NAATI certified interpreters
Individually selected for your specific requirements
Bound by AUSIT Code of Ethics and confidentiality agreement
Available 24/7 and weekends/public holidays
Individual, sessional and group assignments
On-demand option available
Worldwide pool of qualified interpreters
Onsite, OPI, VRI and Conference
Our flexible service delivery options allow us to cater not only for onsite appointments but also for remote meetings:
We cover all major languages in Australia as well as languages spoken by migrant & refugee communities. We also offer rare & emergent languages such as Pacific Island languages or African dialects. We can also connect you to Indigenous interpreters who assist you with Aboriginal  & Torres Strait Islands languages.
We always endeavour to assign interpreters fluent in regional language variations such as Sudanese Arabic or Mexican Spanish.