Onsite Interpreting Booking

Onsite Interpreting Scheduling
Managing your Face-to-Face Interpreting Sessions has never been easier.
Start to communicate better with the LINK platform!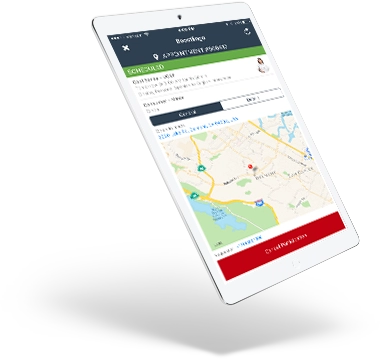 We have listened to the experts in the field and have developed our onsite interpreting software management system to meet the demanding needs of today's interpreting coordination teams.
While Telephone Interpreting and Video Interpreting offer a fast response when urgent or unexpected language barriers comes up, Onsite Interpreting is often the required and more appropriate solution for longer appointments that are planned in advance.
LINK has a robust and deeply intuitive scheduling and interpreting management module that will help you organize and coordinate your onsite consecutive interpreting appointments. We do this with smart and easy features designed to support your business.
The LINK platform provides everything you need to manage your onsite interpreting projects.
When is it still appropriate to conduct onsite interpreting sessions as opposed to remote interpreting sessions?

Lengthy appointments or interactions that are planned in advance.

Where interpreting sessions are complex and time-consuming

Where the CaLD speaker feels uncomfortable using remote interpreting technologies such as a smartphone or tablet or computer

GeoMapping on our mobile apps to track arrival times of your interpreters directly through the web

Manage up to and over 50,000 appointments in any given month

Easy appointment request forms for your clients to fill out to request an interpreter