Pictures say more than words.
And the combination of image and sound makes for an even more powerful expression.
Using the unique experience of our international team, Absolute Translations guarantees the cultural authenticity, tone and accuracy of the translated audio, specific to each language.
We recognise that translating the spoken word requires a different approach to written content. Script translations are customised for subtitling or voice-over recording and will maintain the key messages, duration and character of your campaign.
Our experienced team uses the finest equipment to ensure the highest quality possible. No matter the project — video games, VR audio or anything else — we make sure each and every step of the process is precisely executed and finished to the highest quality.
Voice-over Recording
Simply put, a voice-over is spoken audio edited onto a video.  This audio can come from actors acting in a movie or it can be a narrator voice describing a scene, like in a documentary.  Voice-over recording for a movie is also called dubbing.
Once the right voice is cast for your project, we look after the entire recording from start to finish.  We offer voice-over services in any language for TV, commercials, video games, corporate videos, e-learning and so on.
Your recordings will be produced using only the best and most experienced talents available in Australia and abroad.
Subtitling
We provide subtitling services in any language for Television, DVD & Blue-ray, Web & Netflix and Corporate Videos.  For the hearing impaired we provide closed captioning services and for the vision impaired audio description services.
We can deliver time-coded scripts in any format such as WebVTT and SRT. SRT is the most common caption file format and can be used on social media platforms such as Facebook and Instagram but also YouTube, Vimeo, Adobe Presenter.
Portfolio
When we say we execute every project to the highest quality, you can take our word for it. 
Check out some of our multilingual VO voice-over and subtitling work carried out for Australian and global operations.
Quality & guarantee
Passionate about language and translation, we are also passionate about our clients.
When it comes to making your message stand out in every language, no challenge is too great for our team of experienced and enthusiastic translators and interpreters.
We offer a combination of carefully selected native linguists who specialise in a wide range of industries so you can rest assured that your material is looked after professionally.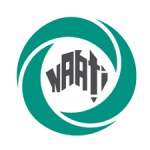 NAATI Certification in Australia
NAATI (National Accreditation Authority for Translators and Interpreters) is the official translator and interpreter accreditation in Australia. This certification is required for any official documentation such as birth/marriage/death certificates, driver licences, degree certificates, police certificates and more.

Qualified, Experienced Professionals
Absolute Translations linguists are highly skilled and qualified professionals who reside in the countries and communities our clients are targeting. As a rule, our linguists only translate into their mother tongue and we handpick our professionals based on educational and professional background and specialist expertise.

Strict Selection Process
We follow a rigorous resource assessment process where we test new applicants, verify references, check backgrounds, and rely on recommendations by peers and clients. Our tests can be provided for verification at client end and full transparency is offered during the selection process.

External Peer-review & Editing
To help you stand out from your competitors, it is important that your content is top notch. Applying peer-review, post-DTP and output proofing to all the work that is produced at Absolute Translations, is therefore a no-brainer. We offer our clients the peace of mind that their content is safe with us.

Adherence to ISO 17100:2015 Quality Standard
The ISO 17100 Quality Standard includes provisions for translation service providers (TSPs) concerning the management of core processes, minimum qualification requirements, the availability and management of resources, and other actions necessary for the delivery of a quality translation service.

Terminology Management
Our terminology management tool enables you to keep your terminology and content consistent across languages, documents, platforms and departments. With our technology you can engage with your global audience in their native language and offer them a consistent, local brand experience.

Enterprise Translation Technology
We work with innovative enterprise translation equipment that integrates workflows and as such greatly improves translation quality, consistency, speed and efficiency. Our technology combined with our translation teams worldwise enable us to handle any project, any deadline, any budget, any brief.