Expand your cultural reach with our expert interpreting services
We provide professional interpreting services to national & international organisations into 100+ languages and variants.
Our team of NAATI certified interpreters can assist during corporate meetings, trade missions, site visits, and technical workshops but also legal consultations, Court hearings, mediations, and medical appointments and meetings.

---
Corporate & Technical
Our team of corporate and technical interpreters are NAATI certified professionals with experience and background in a wide range of industries and fields.  Our interpreters are manually selected to match only interpreting assignments which cover their industry specialisation.
We regularly assist our clients with specialised interpreters in the following fields:
Banking & finance
Law & legal
Mining & engineering
Manufacturing
Medical & pharma
Science & technology

---
Law & Legal
We provide professional interpreter services to private law firms and the public sector into 250+ languages. Our team of legal interpreters have experience interpreting for court cases, trials, witness statements, mediations, etc.
Our legal interpreters are NAATI certified and are specialised working in legal settings. They adhere to a strict code of conduct from AUSIT which guarantee confidentiality and impartiality.
For highly sensitive cases or investigations, we can provide vetted interpreters who hold Australian government security clearances: Baseline, NV1, NV2 Secret.

---
Medical & Healthcare
We provide professional interpreter services to hospitals, clinics, medical practitioners in the public & private sectors. Language barriers in the healthcare sector can result in care shortcomings such as incorrect prescriptions or misunderstandings about post-operative care or unnecessary additional appointments.
Our medical interpreters are NAATI certified and specialised in medical interpreting. They adhere to a strict code of conduct from AUSIT which guarantee confidentiality and impartiality.
We can provide male or female interpreters depending on cultural requirements and our interpreters hold Australian government security clearances.

Onsite Interpreting
While OPI and VRI may be appropriate in an emergency or when faced with unexpected problems such as location or travel restrictions, onsite interpreting can be ideal for longer appointments or where an onsite interpreter is required.
This service must be booked in advance, and travel charges may apply.

Video Interpreting (VRI)
Video Remote Interpreting helps people interact more personally than traditional telephone interpreting owing to the visual context and cues. Our LINK platform offers a smooth video call experience for a better remote interpreting experience.
VRI is available on a scheduled or on-demand basis.

Conferen

c

e Interpreting
Absolute Translations offer conference interpreting services for your large event. We engage the most effective team to suit your requirements. Our team perform simultaneous interpretation through headphones.
Absolute Translations also provide conference interpreters for VIP purposes (consecutive and bilateral interpreting).
Languages
We cover all major languages in Australia as well as languages spoken by migrant & refugee communities. We also offer rare & emergent languages such as Pacific Island languages or African dialects. We can also connect you to Indigenous interpreters who assist you with Aboriginal  & Torres Strait Islands languages.
We always endeavour to assign interpreters fluent in regional language variations such as Sudanese Arabic or Mexican Spanish.
Quality & guarantee
Passionate about language and translation, we are also passionate about our clients.
When it comes to making your message stand out in every language, no challenge is too great for our team of experienced and enthusiastic translators and interpreters.
We offer a combination of carefully selected native linguists who specialise in a wide range of industries so you can rest assured that your material is looked after professionally.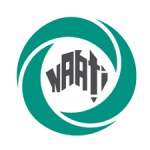 NAATI Certification in Australia
NAATI (National Accreditation Authority for Translators and Interpreters) is the official translator and interpreter accreditation in Australia. This certification is required for any official documentation such as birth/marriage/death certificates, driver licences, degree certificates, police certificates and more.

Qualified, Experienced Interpreters
Absolute Translations' interpreters are highly skilled and qualified professionals who reside in the countries and communities our clients are targeting. As a rule, our linguists are qualified in a minimum of two languages and we handpick our interpreters based on educational and professional background and specialist expertise.

Strict Interpreter Selection Process
We follow a rigorous resource assessment process where we test new applicants, verify references, check backgrounds, and rely on recommendations by peers and clients. Tests can be provided for verification at client end and full transparency is offered during the selection process.

Adherence to ISO 17100:2015 Quality Standard
The ISO 17100 Quality Standard includes provisions for translation service providers (TSPs) concerning the management of core processes, minimum qualification requirements, the availability and management of resources, and other actions necessary for the delivery of a quality translation service.

LINK All-In-One Interpreting Platform
We work with innovative interpreting equipment that supports all of your on-demand and pre-scheduled interpreting bookings. Our technology combined with our pool of 10,000 interpreters worldwide, enable us to handle any project, any deadline, any budget, any brief.