Our corporate translation solutions focus on technical, scientific and creative language services and we handpick our translators to suit your every project
Whether your corporation is looking to increase your market share, reach diverse audiences, or enter international markets, translation services are essential – you need to speak the language of your clients.
At Absolute Translations, we see each translation as a new adventure.
Driven by our joint passion for language and perfection, we only have one goal in mind: to make your content stand out in every language.
Why work with Absolute Translations?

Our corporate translators and reviewers are linguistic superheroes who will help you to achieve your target and help you to reach your goal.
Combined with our experienced project managers, they are our (not so secret) weapons that enable us to make a world of difference to our clients. Or even better: with our clients.
From private clients to global corporations, Absolute translations are the water mark for quality and service.
Whether you need a one-off translation or a company-wide corporate initiative to standardise international documentation, our translation teams are handpicked and tailored to your needs.
Most of our very first clients are still with us today, and that says more than any claim we might make about ourselves.

Localised to your target audience
Our translators are professionally qualified subject experts, living and working in key locations around the world.
Our translations are accurate and localised to your target audience. And because we're working in your target timezone, you don't have to wait for the results.
In today's connected world, we're not just on the map. We're all over it.
We are passionate about our clients and we are passionate about localisation. Our ultimate goal is to achieve the best localisation outcomes for you and your team. Contact us now to order your corporate translation!

Save up to 80% on translations
At Absolute Translations, we believe in technology.
Using the latest tools, we create a translation memory specific to your company, your terminology and your documentation. Our translation teams use this memory on an ongoing basis across projects to keep track of terminology, update your translation guidelines and avoid duplicated content.
We do this for every corporate translation assignment. You can save up to 80% on translations, because repetitive content is discounted, and we deliver faster.
When you introduce the best translators to the best technology, quality happens.
Here are some of the industries we work for
Our team of highly experienced, native-speaking translators will translate almost any document—quickly, accurately, and at a great price.
Our team of highly-qualified translators are trusted by individuals, companies, and firms across Australia and the world. We're rated 4.9 stars on Trustpilot for the exceptional quality and efficiency of our service.
We translate almost any document in almost any format, including website content, marketing materials, leaflets, company presentations, manuals, contracts, and many more.
Select your translation service
At Absolute Translations, we offer a variety of translation options for our corporate clients.  
We know our clients. We follow your briefs and stick to your budgets. We also know that not every translation needs to be double or triple-checked. Sometimes you need a translation that is "good enough", and you need to only get the gist of what it says. In that case, select the Basic option below to send us your documents and receive a fast quote.
For NAATI certified translations and other standard documentation, we have a Standard option where we offer only self-proofing by one translator. In the case of high quality content, we offer two extra options, Pro and Premium. Both include peer-review by a second linguist, but the difference lies in whether your content needs to meet cultural target market standards. Please contact us for more information.
Below you can see the different options we have available:
Machine Translation
MT + basic edit by human translator
---
Standard Translation
1 professional translator, 2-eye principle
---
Translation + Peer-review
2 professional translators, 4-eye principle
---
Transcreation + Peer-review
2 specialised transcreators/copywriters, 4-eye principle
---
Quality & guarantee
Passionate about language and translation, we are also passionate about our clients.
When it comes to making your message stand out in every language, no challenge is too great for our team of experienced and enthusiastic translators and interpreters.
We offer a combination of carefully selected native linguists who specialise in a wide range of industries so you can rest assured that your material is looked after professionally.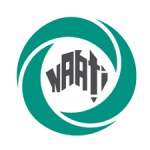 NAATI Certification in Australia
NAATI (National Accreditation Authority for Translators and Interpreters) is the official translator and interpreter accreditation in Australia. This certification is required for any official documentation such as birth/marriage/death certificates, driver licences, degree certificates, police certificates and more.

Qualified, Experienced Translators
Absolute Translations linguists are highly skilled and qualified professionals who reside in the countries and communities our clients are targeting. As a rule, our linguists only translate into their mother tongue and we handpick our translators based on educational and professional background and specialist expertise.

Strict Translator Selection Process
We follow a rigorous resource assessment process where we test new applicants, verify references, check backgrounds, and rely on recommendations by peers and clients. Translation tests can be provided for verification at client end and full transparency is offered during the selection process.

External Peer-review & Editing
To help you stand out from your competitors, it is important that your content is top notch. Applying peer-review, proofreading or editing to the translation work that is produced at Absolute Translations, is therefore a no-brainer. We offer our clients the peace of mind that their content is safe with us.

Adherence to ISO 17100:2015 Quality Standard
The ISO 17100 Quality Standard includes provisions for translation service providers (TSPs) concerning the management of core processes, minimum qualification requirements, the availability and management of resources, and other actions necessary for the delivery of a quality translation service.

Terminology Management
Our terminology management tool enables you to keep your terminology and content consistent across languages, documents, platforms and departments. With our technology you can engage with your global audience in their native language and offer them a consistent, local brand experience.

Enterprise Translation Technology
We work with innovative enterprise translation equipment that integrates workflows and as such greatly improves translation quality, consistency, speed and efficiency. Our technology combined with our translation teams worldwise enable us to handle any project, any deadline, any budget, any brief.