Deswik is a mining software development company with head office in Brisbane.
Absolute Translations were engaged by Deswik in 2015 to assist with their global localisation goals and transcreate their content including web pages, marketing collateral, video subtitles, training guides and more, into Spanish (Chile), Portuguese (Brazil), French (Canada), Chinese (PRC) and Russian.
Absolute Translations currently have an ongoing partnership with Deswik for localisation into the Spanish, Portuguese, French, Russian, Chinese, Polish and German languages.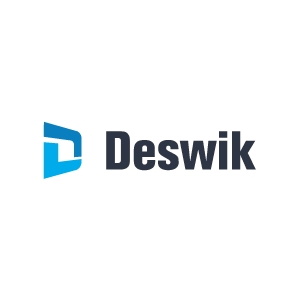 Deswik is a global mining technology leader that delivers efficiency focused solutions and industrial mathematics to all sectors of the mining industry.
Deswik was established in 2008 and is headquartered in Brisbane. Deswik has approximately 300 employees and operates 14 offices in 10 countries.  They were acquired by Sandvik in 2022.
Their team of experienced mining professionals, software developers and mathematicians work side-by-side to provide tailored solutions that deliver measurable value for their customers across the mine planning value chain.
Deswik software is used in over 50 countries as a single integrated platform across the mine planning value chain with clients such as Rio Tinto, BHP, Glencore, Goldcorp, AngloAmerican, Vale and more.
They work with 350+ companies, service 650+ operations, and currently rent 9500+ software licences.
About the project
| | |
| --- | --- |
| Industry | Software |
| Services | Software localisation, transcreation, technical translation, peer-review, terminology management |
| Languages | Spanish (Chile), Portuguese (Brazil), French (Canada), Russian (Russia), Chinese (PRC), Polish (Poland) and German (Germany) |
| Material | Software suites, web pages, training guides, marketing collateral, video subtitles with content shared in XLF and TMX |
| Volume | 5 million+ words since 2015 |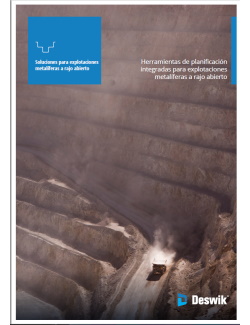 SPANISH: OPM Sector Brochure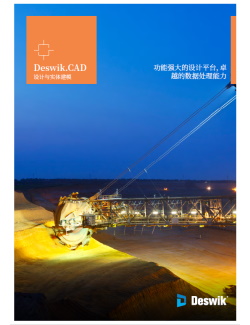 CHINESE: Deswik CAD Brochure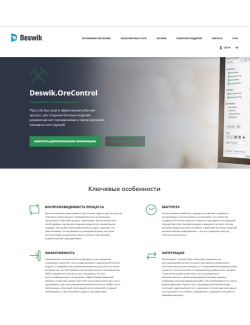 RUSSIAN: Ore Control web page
The Challenge

In 2015, Deswik was expanding rapidly across the globe and one of the biggest hurdles to expanding globally are new barriers of culture and language.
Deswik develop innovative software technologies, so they needed to find a stable translation partner that used high-end technologies during the translation process to meet their technical demands and provide high quality localisation and transcreation services that they could trust.
The format of the files used for translation needed to be XLF.  XLF files are bilingual files that are easily processed by CAT software and that can be shared among localisation teams.
CAT software is a productive tool to process documents quickly,  and analyse repetitions within a text
The Solution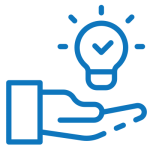 Absolute Translations established for each language combination in-country, native translator and reviewer teams specialising in software localisation, mining and marketing to strategise the localisation processes for Deswik and the corresponding goals for each country.
Each translator and reviewer was carefully selected through our strict selection procedures (reference and background checks and testing) and they were set up as Deswik's in-country localisation teams.
The technology we used was our memoQ server. We received XLF files for translation from Deswik and we produced translated XLF files in return for the client to process in their CAT tool.
The main ideas behind using CAT software are efficiency and consistency. In XLF, all text units are separated from the layout information. While translating, the formats stay untouched and can be reimported anytime.
Our teams worked on our secure server and translation memories (TMs) were created for each language.  A TM is a database that records translated sentences for each client and that is customised based on language direction and topic/field (mining terminology, legal terminology…). TMs can be leveraged during the translation process at either LSP side or client side so we cross-shared our TMs for all of us to leverage.
Using TMs and TBs (term bases) increase consistency and productivity within a translation process and ultimately results in lower costs due to discounts offered for repeating text (repetitions, fuzzy matches).
Deswik also created project TMs with terminology reviewed and approved by own in-country localisation teams.  These resources were used as MASTER TMs. Everyone involved in the translation process could leverage these TMs and view them as approved terminology.  They were created and built with the purpose of terminology management, to know and use the client's preferred terminology in the translation process.
As a consequence, if there was a team change for whatever reason, a new translator or reviewer could access these resources and maintain consistency with approved Deswik company terminology.
The Results

Deswik's localisation strategy proved successful. Since their inception in 2008 they expanded to 14 offices in 10 countries.
Absolute Translations has helped Deswik recognise the importance of localisation and adapting their content for different markets.  This has enabled them to expand and successfully trade globally.
Working with CAT software has helped Deswik to work more productively and efficiently deal with all types of documents such a training guides, InDesign files, web pages and more.
By leveraging the translation memories Deswik managed to improve quality and consistency throughout their material and enabled huge cost savings thanks to the discounts they received for the repeating text, repetitions and fuzzy matches, throughout large volumes of documentation.
Absolute Translations continues to work with Deswik regularly in Spanish, Portuguese, Russian and Chinese.
"Absolute Translations continually strives to provide localisation work that is accurate and considered and delivers to our time frames. From the start, they've helped us recognise the importance of adapting content for different cultures. This has enabled our company to grow globally and make sales in multiple markets."
"We use Absolute Translations mainly for the transcreation of our marketing material, which can be quite complex with mining and technical terms. On the whole, we have been very happy with the quality of their work. They readily meet our, at times, urgent deadlines and are always ready to help with any questions we might have. We continue to use their services and we highly recommend Absolute Translations."