Emesent contracted Absolute Translations in 2020 to localise their marketing collateral into Spanish, Portuguese (Brazil) and Chinese (PRC).  Since then they expanded to other countries and needed Japanese, French, Russian, Italian, Polish and German localisation services.
Since 2020 we've translated more than 1 million words for Emesent, including their website into four languages (Spanish, Chinese, Japanese and French) and their marketing collateral into nine languages.
Emesent is a world leader in drone autonomy, LiDAR mapping, and data analytics. Emesent was founded in 2018 by Dr Stefan Hrabar and Dr Farid Kendoul, after they spent over 10 years developing this technology as part of CSIRO's Robotics and Autonomous Systems group, Data61.
Emesent's flagship product, Hovermap, has made significant impacts in the mining, infrastructure, survey, and mapping industries by allowing users to capture high quality point clouds quickly and easily, whether that's with a walking scan, or mounting Hovermap to a compatible drone for autonomous flight.
Read our interview with Emesent
About the project
| | |
| --- | --- |
| Industry | Technology |
| Services | Translation, peer-review, editing, proofreading, typesetting, cultural advice, CMS content connector, website localisation |
| Languages | Spanish, Portuguese (Brazil), Chinese (PRC), Japanese, French, Russian, Italian, Polish and German |
| Material | website, marketing collateral such as brochures, presentations, spec sheets |
| Volume | more than 1 million words since 2020 |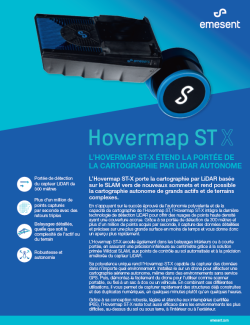 French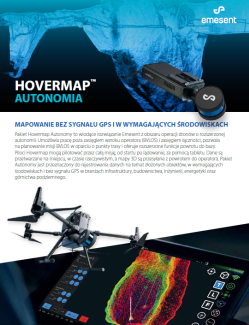 Polish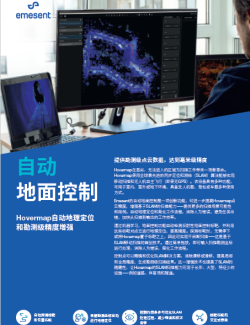 Chinese
The Challenge

When Emesent contracted Absolute Translations to assist with their localisation endeavours, Emesent was a "scale-up": a company with high revenue, lots of raised capital, and, crucially, international ambitions.
When a business hits this level early and accelerates quickly, it's known as "hypergrowth", which is both a chaotic and very exciting period for a scale-up where things are happening fast and hurdles are everywhere.
One of the biggest hurdles to adapting to those changes and expanding globally are new barriers of culture and language.
Emesent have a large reseller network in 30 countries so having accurate, reliable translations of documentation is imperative. It makes your customers feel seen and appreciated when you can provide documentation in their own language.
So for Emesent it was essential to have the right localisation strategy.  The potential benefits of Hovermap were universal and Emesent wanted to share those with the world.
The Solution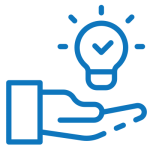 Emesent contacted Absolute Translations, knowing we had experience in the technology localisation industry, and we set up in-country, native translator and peer-reviewer teams to strategise the localisation processes and the goals for each country.
Emesent's translation requirements consisted of translation and subsequent peer-review to ensure the highest level of quality. Subsequently, Emesent's in-country resellers took on a 2nd reviewer role to check and verify the delivered translations. Once the translations were ready and approved, we proceeded to preparing the final format.
We worked with the memoQ server, directly exporting to InDesign (IDML and INDD formats) and in XLF formats to import directly into our Content Connector platform Easyling for our website translations.
The Results

Investing in hiring a professional translation company and in localising their marketing collateral by qualified human translation teams, gave Emesent a competitive advantage.
Emesent's growth has soared and statistics show that the localised website has had more than 100K web page views for Japanese alone in February 2023.
Thanks to this success Emesent is continuing with their marketing push across Germany, Italy and Poland.
"We're very satisfied with the work that Absolute Translations have been doing for us. The team at Absolute Translations are always ready to help, whatever our request.
Specifically, they have been an absolute God-send with our website translation. They manage the software and all updates, which takes a lot of pressure off our small team."
"Emesent's positive feedback means the world to us here at Absolute Translations after working hard alongside them during their impressive growth these past years. It's exciting to be on this journey with them as they begin to need more localisation services. We love to see our partners succeed, and we stand ready to offer them the tools they need to do so at any scale."