ALL-IN-ONE INTERPRETING PLATFORM

LINK is the first of its kind "all-in-one" integrated interpretation management tool on the market today.
The platform supports all of your on-demand and pre-scheduled remote interpreting requests and provides management of all the tasks and logistics required for successful Telephone or Video Interpreting.
Why LINK?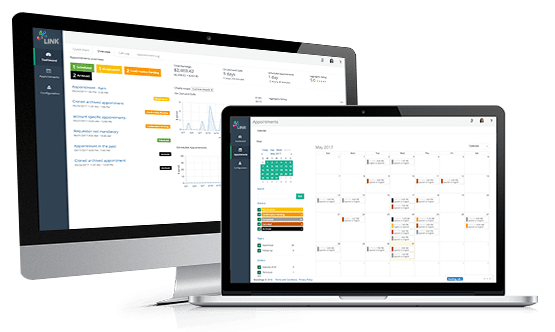 At Absolute Translations we help organisations increase language access and improve global communications through innovative interpretation technology.
Our platform can be used for Video Interpreting, Telephone Interpreting, interpreter management, on-demand virtual interpreting, and more.
With access to our platform of 10,000+ qualified interpreters worldwide, you can address your language needs in minutes.
Contact us to learn more about our packages.
LINK is the most comprehensive interpreting management and interpreting delivery software on the market today.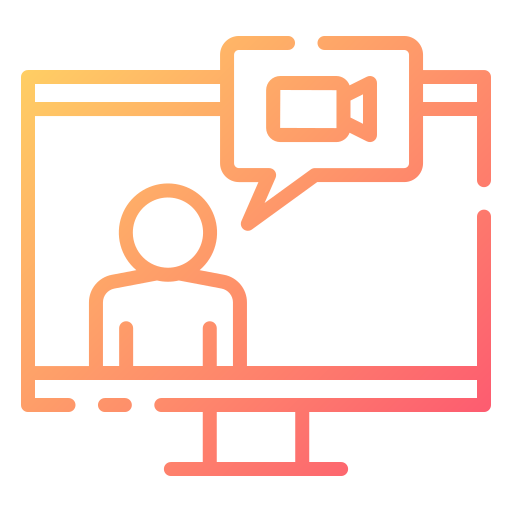 Video Interpreting
Video Remote Interpreting (VRI) is a virtual option that can help you get interpreters into hard-to-reach or unsafe areas, as well as reduce costs versus an onsite interpreter. The LINK platform offers high-fidelity calls so you stay connected. Use with your own interpreters or get connected with one of our 10,000 interpreters in 300 languages.
Learn more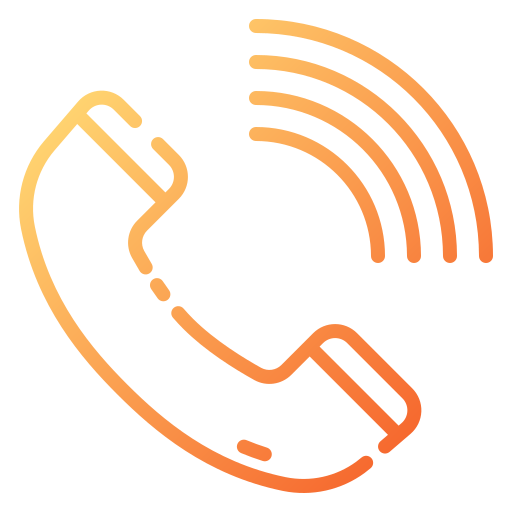 Telephone Interpreting
Dramatically reduce costs in your interpretation services by using LINK to host Over the Phone Interpretation Sessions. The LINK platform offers reliable connections and on-demand options. Use this service with your own interpreters or get connected to our network of 10,000 professional interpreters in 300 languages.
Learn more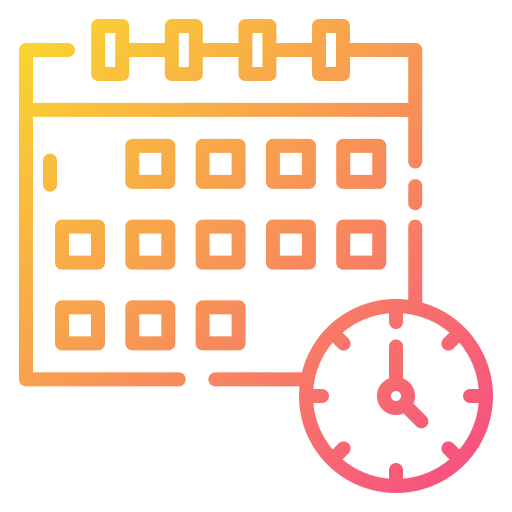 Onsite Interpreting Booking
Our interpreter scheduling module allows you to book appointments easily with workflows and automations that reduce administrative time and connect with your in house management software like QuickBooks. Notify your interpreter bank as soon as a call comes in and get an appointment booked.
Learn more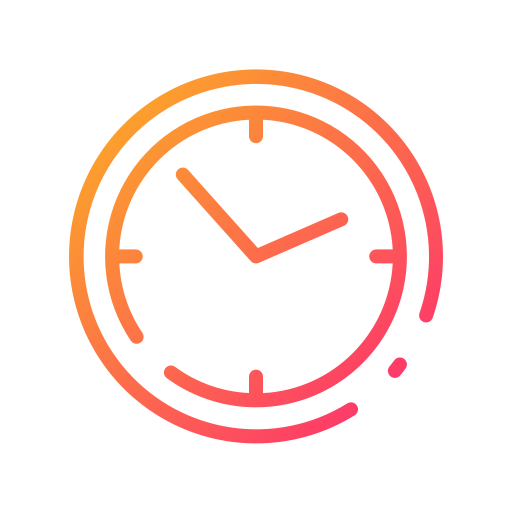 On-Demand Interpreting
With LINK, you can get connected to one of 10,000 interpreters in 300 languages instantly. In addition to prescheduled appointments, our application allows users to get connected with online interpreters for virtual Video Remote Interpreting (VRI) or Over the Phone Interpreting (OPI).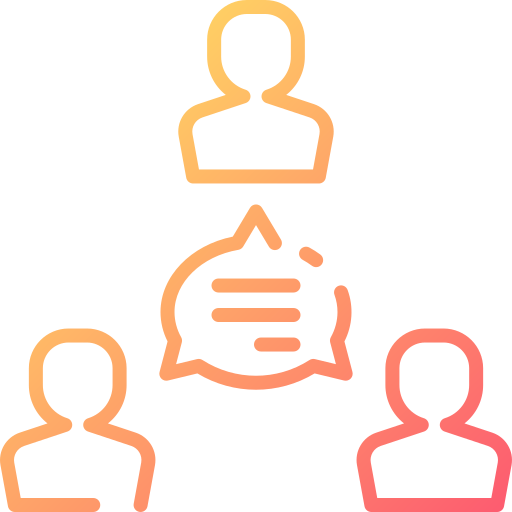 Interpreting Management System
LINK offers a platform for clients to login to their interpreting session, a scheduling system to book requested appointments and communicate with interpreters, and in-depth reporting to help you scale your business.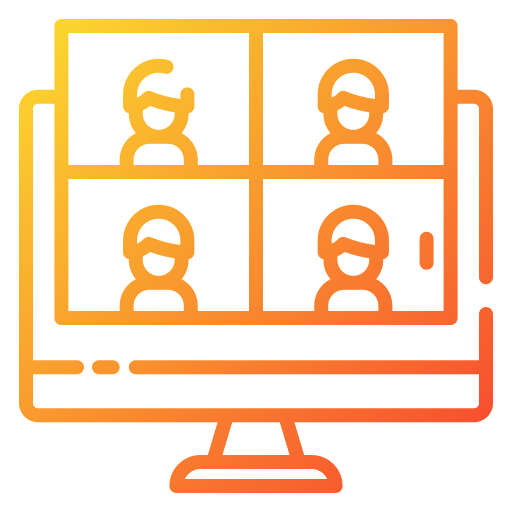 Video Conferencing
Our Webex integration allows you to add interpreters directly into your video conference calls. We also offer four-way native conferencing through the LINK app. Have multiple parties participate in your meetings with a live interpreter.
Our all-in-one interpreting platform brings scheduling and remote interpreting features into one single app.
LINK all-in-one interpreting app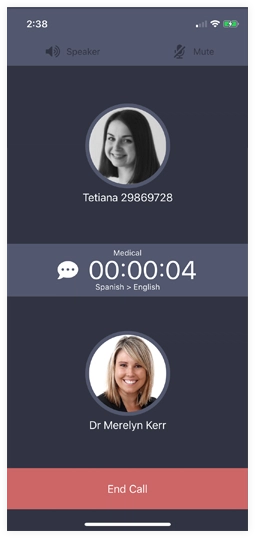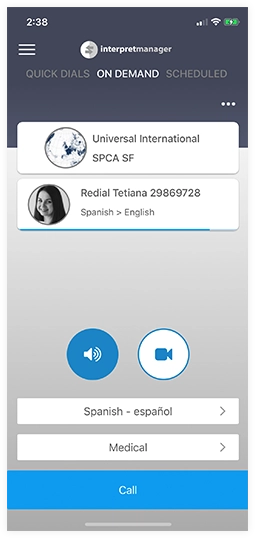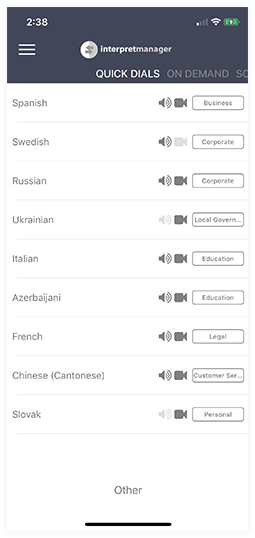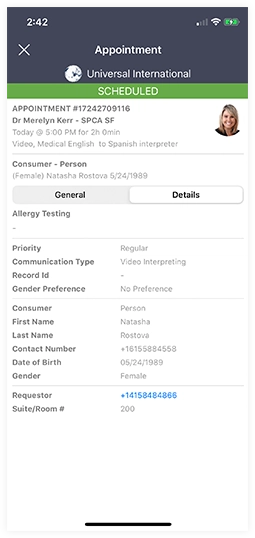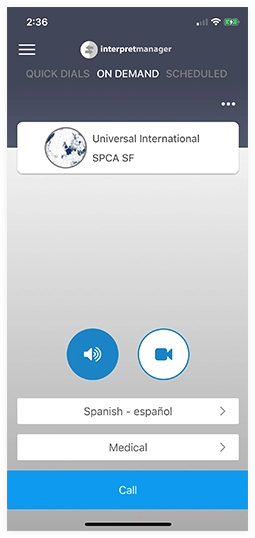 All-in-one interpreting app